On Tuesday I like to showcase some inspirational terrain, things that bring out battlefields to life! All part of forging that narrative.
But what about the not so well known "other" battlefield ruins? The ones we know are trenches, defense lines, impact craters. But what about?:
The Humble Forcefield Generator: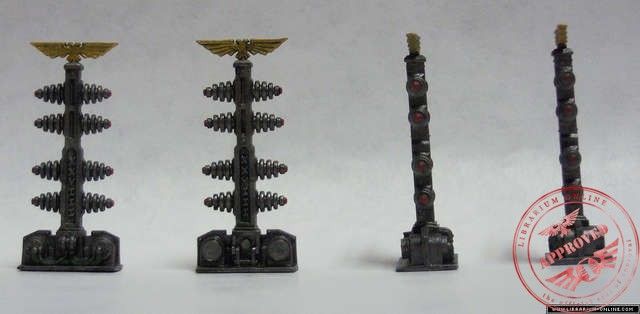 This can be a piece of terrain that you place on the table. I had no clue it existed, but, if the pieces are within 6" of each other, they make a wall of impassable terrain... and any shooting through them will confer a 3+ invulnerable save! Awesome...
So, I dont know know about you, but these seem mighty appealing when faced off against a shooty army. I like it.
Cheers!
Skari - out