Welcome to the wednesday post. I have been talking a lot about the campaign I am developing for the Gaming Community in Barrie Ontario. Now, if you are interested in seeing the player pack that I have been developing plese go HERE. Today I want to chat a bit about incorporating other gaming systems into a campaign. Now, it seems Games Workshop is no longer supporting its specialist games range. This is a shame, BattleFleetGothic and Epic are two of the best games GW have ever produced! I was lucky enough to score this book: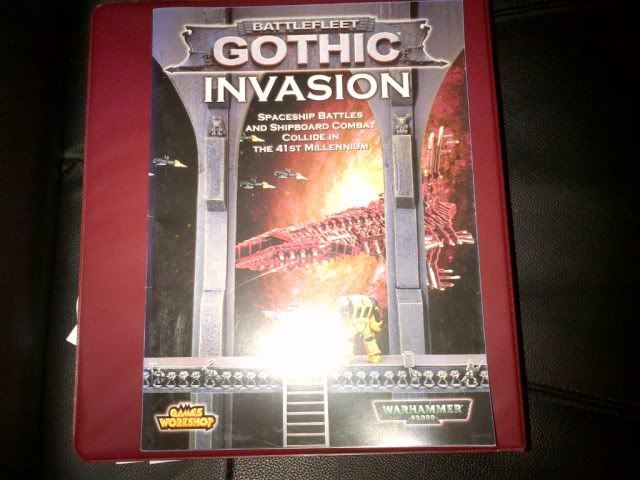 I am looking forward to reading through it and applying what I can to make some interesting scenarios when plating BFG within a campaign. Its a bit late to incorporate it now into the campaign that is going to start on June 2nd but I am hoping to have some sort of mechanic down pat for the next campaign in november at some point.
What do you think? Have you ever tried mixing thing up within a campaign?
Cheers!
Skari - out