I have been building models, priming them and painting a whole lot this week. On the hobby table is a segment I write to showcase what is getting worked on at my end. Today we have some Eldar allies that will be making it into the Kabal for gaming. It will be interesting to add them at 1500pts, but I feel like they will add a lot to the army, a Farseer: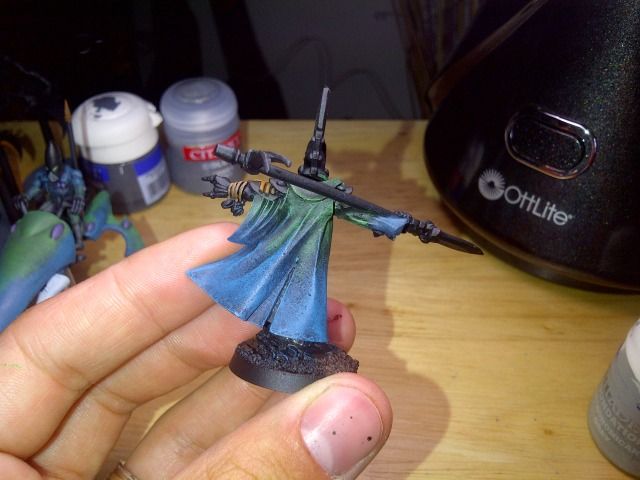 This guy will be the mainstay of my defense against the witches in the universe... also a pic from the front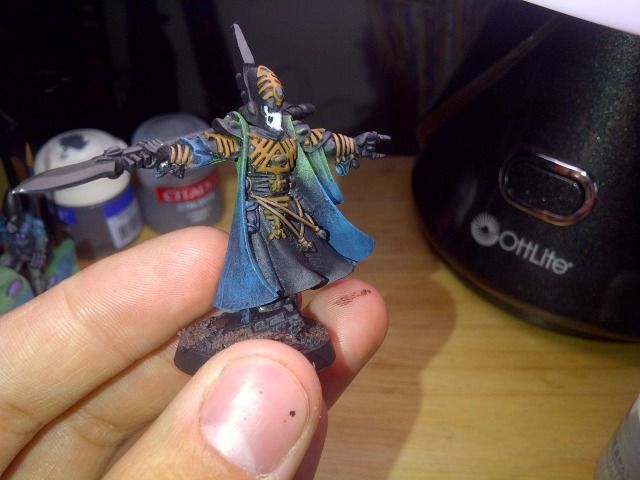 Also need a troop choice to make it into the army as well, why not some Eldar Jetbikes? They are fast, they are super fast... and can give my army an edge... just have to keep them alive.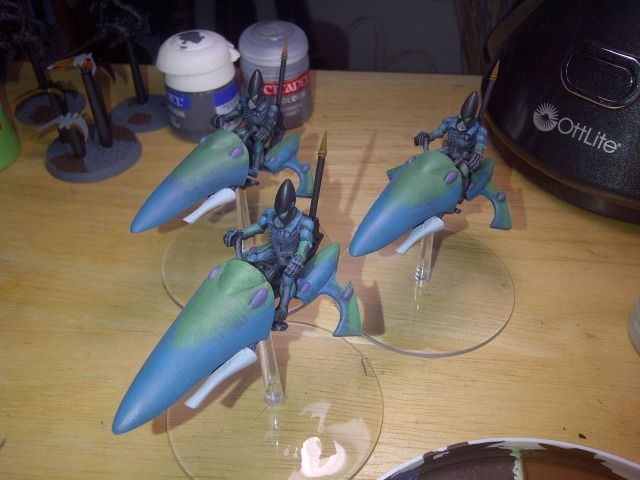 So, thanks for reading. Can anyone tell me what craftworld I have chosen? And why...
.
Skari - out