Life has a way of creeping up on you does it not? Episode 10 is ready to be recorded, I just have not found the time to sit down and get my voice out to the interwebz. Thanks for your patience fellow hobby enthusiasts as there is a lot to talk about, Warhammer 6th edition, new "flyer" models and other GW kits as well as some big upcomming events in the area.
In the mean time I have been able to finish a few of my models this wych squad is finally "done". There is no detail that has not been picked out, each pack and grenade has a lick of paint on it. I am happy with the overall result and can move on to other units that also need some love: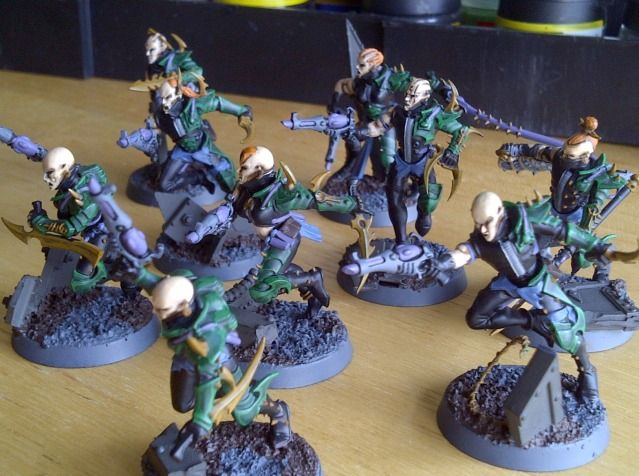 Anyhow. I also wanted to talk about the contest that Skared podcast will be running and how you can get involved. The full details will be explained on the next episode but I will be giving a 50dl boxed set (of the winners choice) away by raffle. Now listen and read for more details spread the word and maybe you will be the proud owner of some more snazzy stuff. I think that there will be one or two runner up prizes as well. If you cant wait for more information, comment below or send me an email.
Cheers!
Skari - out